Burkhart Farm, Boondockers Welcome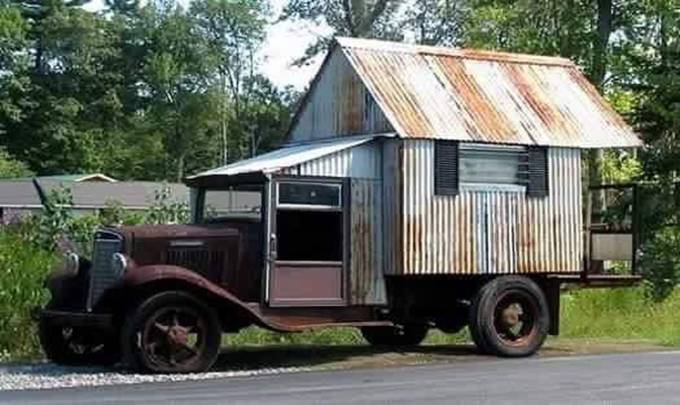 Food:
Casey's General Store (Gas, Small Groceries, Call and Carry Pizza, Sub Sandwiches) Main St Woodward (South End of Town) 906 S Main St
Phone (515) 438-2820
Cayanne's Café Small Town Café Food
Main St Woodward (Down Town) 121 S Main St
Phone (515) 438-2190
Whistling Donkey Sports Bar and Grill
Bar Food!!!! Hr 10 AM to 11PM Sorry No Menu
Main St Woodward (North End of Town) 111 N Main St
Phone (515)-438-2669
Laundry:
Main St Woodward (Down Town) 115 S Main St (no phone)
Groceries:
A J'S Grocery Store Small Grocery Store
Main St Woodward (Down Town) 209 S Main St
Phone (515) 438-2170
ATM Ebank Woodward 217 S Main St
Phone (515) 438-4080
Wal-Mart is in Boone, Ames and Des Moines
Ames 30 Miles North East
Boone 20 Miles North
Des Moines 30 to 40 Miles South East
Ogden 15 Miles North West
Perry 15 Miles South West
Woodward 4 Miles South
TV Stations:
WOI 5-1 LAFF 5-2 GRIT 5-3 COZI 5-4
KCCI 8-1 SD 8-2 MY 8-3
PBS 11-1 11-2 11-3 11-4 11-99
WHO 13-1 Weather 13-2 13-3 13-4
KDSM 17-1 17-2 17-3 17-4
KDMI 19-1 19-2 19-3
KCWI 23-1 23-2 23-3 23-4
Local Attractions
High Trestle Bike Trail (see below) 4 miles South Trail starts by Whistling Donkey North end of Woodward and goes to Ankeny.
Picket Fence Creamery. 6 miles south. Go south out of Woodward on 210 past overpasses to South Ave. This is gravel road on right then 1 mile to Creamery second place on Right. 14583 S Avenue Woodward, IA 50276 Store is open Monday-Saturday, 8.00am - 6.00pm Call at 515-438-2697 (438-COWS) for more information.
Woodward High Bridge 8 Miles
If you have bikes take High Trestle Trail Above.
If no bike you can drive from our place. Go west to pavement then, south on R18. Continue around curve and follow it east to bottom of river to T intersection turn left to the east on 210 for 1 mile turn onto QF Lane South (first gravel road on right past river). ¼ to ½ mile is High Bridge Trail parking take walking trail West for est. ¼ mile.
Boone and Scenic Valley Railway. Ride a train into yesteryear! The railway offers rides in an open rail car, coach car (with or without A/C) or a dining car through one of the most scenic areas of Iowa-the Des Moines River Valley. Want a little more? They also offer a picnic trip and a dinner trip. Go and experience what it is like to ride the rails as an average traveler or go in style as you are pulled by a steam locomotive or a historic early diesel locomotive from the days when trains were given names. At holidays and other special occasions, the railway runs special trains like the Santa express. They even have Thomas the Tank engine for the kids or grandkids. Check out their website.
Des Moines. The Living History Farms. On the western edge of the Des Moines metro area. The Living History Farms are another must visit attraction. They feature 3 working historical farms. Go during the planting season or during harvest for the most fun hands on historical day you'll find. Their website says this:
Living History Farms in Urbandale, Iowa, is an interactive, 500-acre outdoor museum that tells the amazing story of how Iowans transformed the fertile prairies of the Midwest over 300 years into the most productive farmland in the world..... Touch, play and engage at each of our three working farm sites: 1700 Ioway Indian Farm; 1850 Pioneer Farm; and 1900 Horse-Powered Farm — and at our 1875 Town of Walnut Hill, complete with a Blacksmith, General Store, Print Shop and Flynn Mansion and Barn, which are both on the National Register of Historic Places. http://www.lhf.org/
The Butter Cow. I told myself that I wouldn't talk about the Iowa State Parks or the State Fair, but this one item really deserves mentioning. I think it is unique to Iowa, but I could be wrong about that. For many years now, an Iowa woman has created a sculpture just for the State Fair. As the years went by, she carved more and different sculptures, but her signature sculpture is a life sized cow. What makes this special? Why doesn't she have several dozen sculptures littering her yard? It is because her sculptures are all done in butter. She is a quite accomplished sculptor and her sculptures have lots of fine detail. They are displayed in glass front refrigerated compartments. If you are in central Iowa during fair time, think about going to one of the many concerts at the fair and go early so that you can see the butter cow. The state fairgrounds are located on the eastern edge of Des Moines.
Fairfield. Yummy's Bakery. If you do nothing else as you visit Iowa, you really must get a treat from Yummy's bakery. If you don't, you'll be forever sorry-I promise. Some years ago, a woman bought a bakery. Her idea was not to simply run a bakery, but to run it in a way that nobody else was doing. The result was a HUGE success. This woman and the people she has hired to help, make all their cakes and pastries the way your great grandmother would have. EVERYTHING is fresh. There are no box mixes, nothing artificial, no pre-processed ingredients of any kind. If the recipe calls for fruit, only fresh fruit is used. No cans of cherry pie filling are allowed in her bakery. Once you have a Yummy's cake, other cakes just won't be quite adequate any longer. Treat your taste buds. Get yourself a Yummy's cake. ((No, I don't intend this as a commercial even if it might sound like one. I just LOVE those "made the old way" cakes. If you find someone else making cakes this way, buy from them, but don't miss the experience of a cake made the old way. Yummy's is the only one I of.)) http://www.yummysgourmetcakes.com/about/P.S. Yes, they make individual sized cakes too so if it's just the two of you there won't be any worry about waste.
Pella. Tulip time. Spring is tulip time in Pella (Iowa's largest Dutch community) and there is a big festival each year. There are parades, demonstrations of historical dance, music concerts and much more. The town has an authentic working Dutch windmill which is really neat! (Pella is about 20 miles southeast of me.) Here is a blurb from their website: Be our guest for the 82nd annual Tulip Time celebration! This family-friendly event May 4-6, 2017 features parades, Dutch costumes and demonstrations, performances, a craft and vendor fair, quilt and flower shows, and beautiful tulip gardens! All of these activities are set in picturesque Pella, IA, a charming Dutch community with parks and architecture reminiscent of historic Netherlands. http://www.pella.org/visit-pella/tulip-time/
RAGBRAI. Ragbrai was started many years ago (about 1973) by two newspaper reporters at the Des Moines Register. RAGBRAI or the Register's Annual Great Bike Ride across Iowa has become a large and prominent event in the cycling community. The weeklong event begins with dipping your wheels in the Missouri river which forms the western border of the state and the route takes riders through a different journey each year. At the end of the week, riders dip their wheels in the Mississippi river which forms the eastern border of the state. Each year, literally thousands of cyclers converge on Iowa for the event. They often bring families and support crews with them. In more recent years, it has become common for vehicles to travel the route following the cyclists. At each nightly stop, the host town becomes a sort of Boondockers Mecca for a day or two. If you have ever ridden a bicycle, you should watch the Ragbrai riders roll through an Iowa town just once. More info at http://ragbrai.com/
West Bend. Grotto of the Redemption. I would strongly suggest seeing the Grotto of the Redemption. It's awesome. The Grotto is located at West Bend, Iowa. A composite of nine separate grottos, each portrays a scene in the life of Christ. The largest man-made Grotto in the world, the Grotto contains the largest collection of precious stones and gems found anywhere in one location! Father Paul Matthias Dobberstein began the grotto and over the years had the help of two other priests. What we see today is the result of 50 years work. The grotto used stones and materials from both the local area and all over the globe. http://www.westbendgrotto.com/
Winterset. It is the birthplace of Marion Morrison who is known by most people as...John Wayne! Winterset is the county seat for Madison county which brings up the subject of famous bridges. The movie, The Bridges of Madison County was set in and mostly filmed in Iowa. Unfortunately, most of the covered bridges fell victim to an arsonist, but if you are a good sleuth, you can still find a few of them hanging around.
Mason City. Frank Lloyd Wright homes. In that area there are many beautiful homes that were designed by Frank Lloyd Wright. Some offer tours.
Eldon. The house from the famous painting of the farmer and his wife by Grant Wood. The house is now a museum. Eldon is also the childhood home of Tom Arnold. Much of his family still resides in the area. You can see the (now defunct) Tom and Rosanne's Big Food Diner. The famous couple used to make impromptu appearances there and enjoy their friends and family.
Ottumwa. Home of Radar from the TV series MASH. Interestingly, Gary Burghoff has been there only once. The train stopped there as he was traveling cross country. He didn't get off the train at Ottumwa, but looked out the window and decided that Ottumwa was where he wanted his character to be from. Or so the story goes.
Drakesville. Amish community About 16 miles south of Ottumwa. Drakesville is the closest town to Lake Wapello state park and it has the state's largest Amish community with lots of cool shops to browse.
Mount Pleasant. Old Threshers. You can also go to Mount Pleasant and attend the Old Threshers reunion. It makes a great day with lots of fun. The Cavalcade of Power is one of the highlights. Each day at noon, visitors to the Old Threshers Reunion gather in the Grandstand to watch the Cavalcade of Power. Steam engines, cars and trucks, tractors and horses parade past in a living historical timeline. There is LOTS more to it than just a parade though. See and learn how the harvest was done in pays long past. Check out www.oldthreshers.org to get a feel for this event.
Amana Colonies. Remember when microwaves were new technology? The Amanas are the home of the "Radar Range." Don't miss seeing the Amana colonies (there are 7 of them grouped closely together) and learning about their German heritage. The Amana Colonies are located just a few miles north of I-80. If you travel in the late season, treat yourself to an authentic German Octoberfest. Earlier in the season, there is plenty to do also. There are many shops selling items made in the amanas by skilled craftsmen using the old methods and hand tools. Want to treat yourself to a meal out? The restaurants in the Amanas offer some of the best authentic German food in the USA.
Riverside. Trekfest! Fourth weekend in June. This is for all you Star Trek fans. Do you remember that Captain James T. Kirk was from Iowa? (Among other examples, in the fourth movie, The Voyage Home, Kirk says: "No, I'm from Iowa. I only work in outer space." Riverside Iowa is located about 25 miles south of Iowa City and is the officially recognized future birthplace of James T. Kirk. You can visit the Star Trek museum, see his birthplace and even have a drink at the future site of the Shipyard bar. Each year, there is a large festival in Riverside called Trekfest. They celebrate all things Star Trek. Many of the cast of the Star Trek series' and movies have appeared at Trekfest over the years. If you talk with the locals, many of them can tell you about meeting the actors and spending a few hours getting to know them. For those of you who like to gamble, Riverside also has one of several casinos in Iowa for your entertainment. www.trekfest.org
West Branch. Hoover Presidential Library. Herbert Hoover was a mining engineer, the son of a blacksmith, before becoming the 31st President of the United States. Located in West Branch, Iowa and just off I-80, the library and museum detail many facets of Hoover's life before, during and after his Presidency. They even have a collection of the papers of Rose Wilder Lane, daughter of Laura Ingles Wilder who wrote Little House on the Prairie. How are Hoover and Wilder connected? Visit the museum and find out. Of course, if you want to cheat, you could just check this site: https://hoover.archives.gov/LIW/
DeSoto. National Wildlife Refuge, is home to this wonderful little museum. Bertrand museum. In 1865, the steam wheeler Bertrand left St. Louis bound for the newly discovered gold fields of Montanna. During the trip, Bertrand struck a submerged log. She sank quickly and completely. Salvage efforts were abandoned. Until, that is, a couple of treasure hunters found her in 1968. The cargo was salvaged almost entirely intact and now is on display at the museum. What about the treasure hunters? Go here to find out: https://www.fws.gov/refuge/Desoto/wildlife_and_habitat/steamboat_bertran...
Dyersville. Field of Dreams. No discussion of Iowa attractions would be complete without mentioning the Field of Dreams movie site. Yes, the field still exists. It has been made into a tourist attraction and remains pretty close to how it appeared in the movie. "Is this Heaven?" "No, It's Iowa." If you visit at the right time, you can watch a ballgame played on the field in period attire and with period equipment.
Clear Lake, Buddy Holly crash site. Many of us grew up hearing the song "American Pie" by Don McLean. The song refers to the crash as "The Day the Music Died." In a farmer's field near Clear Lake, Iowa, is the site of a memorial marking the place where Buddy Holly, Ritchie Valens, and J.P. Richardson died on February 3, 1959. Their plane crashed in the field just after takeoff. The story begins when they played a concert at the nearby Surf Ballroom in Clear Lake, Iowa. As rising stars in the new genre of rock 'n roll, they drew a large and enthusiastic crowd at the Surf. Buddy Holly in particular was on the fast track to fame, thanks to a string of hits that included "Peggy Sue" and "That'll Be the Day." That evening, Holly decided to book a small private plane to take him to the group's next gig in North Dakota rather than travel by the drafty and cold tour bus. The Surf Ballroom has a museum dedicated to the three musician and still hosts live performances.
Iowa 80 Truck Stop. Many of you have no doubt heard of the Iowa-80 Truck Stop. It is the largest truck stop in the world. Along with the things like scales that you would expect at most truck stops, the amenities they offer include a barber shop, chiropractor, dentist, library, movie theater, a workout room, a full service 24 hour truck service center and there is even a laundromat on the third floor. The laundromat has 13 washers and 16 commercial heavy duty dryers. That is only a partial list. With over 900 truck parking spots, you shouldn't have any trouble parking your rig as you stop to explore this trucker's mecca. The Iowa-80 truck stop is on I-80 near the town of Walcott, Iowa and not far from the Mississippi river. They have been open every day all day since their opening in 1964. Check out their website for some awesome pics and more info. https://iowa80truckstop.com/about-iowa-80/
County fairs. Any time from late August till the beginning of October you can find a county fair in one of Iowa's 99 counties. County fairs are the top of the game when it comes to a harvest festival and celebration of another good growing season. There are prizes for the best and the largest vegetables (Have you ever seen a 400 pound pumpkin?) Home made pies and preserves are judged and some are offered for sale. There are livestock auctions and competitions for the best of each species. You can see the latest in agricultural technologies on display and you can see a real live tractor pull. I'm not talking about those commercial type pulls that are on TV. You won't likely see an alcohol fueled super tractor there. You'll see the local farmers bringing the tractors they actually use for farming and having a friendly competition. It's wonderful fun all around.
Sioux City. Lewis and Clark Interpretive Center. in the northwest corner of the state, lies Sioux City. The Lewis and Clark Interpretive Center at Sioux City, Ia, is a 20,000-square-foot cultural complex commemorating the Corps of Discovery's expedition into the Sioux City area in 1804. The museum focuses on the death and burial of Sergeant Charles Floyd. Sergeant Floyd was the only member of the expedition to die from disease or illness during the two year trek though the wilderness from 1804 to 1806. When I think of early 1800's medical knowledge and techniques, and then imagine placing them into practice during a large (over 30 men) and very long (2 years) wilderness expedition, I am simply amazed! This was a time before vaccinations, before antibiotics and before "germ theory" were a part of medical practice. Such a monumental feat of preventive medicine has rarely been seen.
LeClaire. Buffalo Bill Museum. The Buffalo Bill Museum on the eastern border of the state, features exhibits related to life along the Mississippi and the history of the local area. History exhibits tell the stories of famous people from LeClaire, including the museum's namesake - Buffalo Bill Cody.
Cedar Rapids. Brucemore. The Brucemore is an estate and mansion. The mansion was built in the Queen Anne-style and is surrounded by gardens, including formal English gardens, a children's garden, and a night garden. The home is on the National Register of Historic Places. The visitors' center is located in the home's restored carriage house and displays exhibits related to the home's history as well as artifacts from its residents. The Brucemore estate hosts several events throughout the year, including concerts, plays, festivals, and holiday celebrations.
Harper's Ferry. Effigy Mounds National Monument. Effigy Mounds National Monument is a park which preserves more than 200 effigy mounds built by Native Americans in prehistoric times. Harper's Ferry north east corner of the state. Many of the mounds were made in the shape of animals such as birds and bears. This specific type of mound building is common only in this part of the United States. The largest mound is called Great Bear Mound and measures 42 meters long and more than a meter high. There are no paved public roads in the park, but there are 14 miles of hiking trails for visitors to hike and experience the mounds.
Dubuque. The Fenelon Place Elevator Company is a narrow gauge scenic railway. It lies on the Mississippi river to the north of I-80. The railway is only 296 feet long but ascends an incredibly steep, 189-foot incline. The railway was originally built by politician J.K. Graves to help him make his daily commute. He had been frustrated by the long buggy ride from his home on top of the bluffs to downtown so he built the railway, which he modeled after the incline railways and cable cars he had seen in Europe. From Fenelon Place at the top of the climb, visitors can take in an amazing view of the Mississippi River as well as the historic Dubuque business district. Supposedly, you can see three states from the top.
Newton. Iowa Speedway. On the southern edge of Newton is the Iowa Speedway. Designed and built by Rusty Wallace, the speedway hosts major racing events regularly during the warm months. You can find the race schedule at http://www.iowaspeedway.com/
Uncle Nancy's coffeehouse and eatery. Located on the north side of the square, Uncle Nancy's offers the best coffee in town. Uncle Nancy's is a favorite hangout for many of Newton's artists and authors in addition to just people who appreciate a good cup of coffee. The dining area is large, welcoming and comfortable. If you are passing through and want a break it is a great place to stop. It's also nice to just sit and read the morning paper while you have your coffee. You may even get to meet the owners and have a chat with them. They often are the ones who take your order and custom make your coffee. Uncle Nancy's will sometimes host special events so you might want to ask about anything coming up if you plan to be in the area.
Drive-in movie. The drive-in movie theater used to be a common thing. Now it is almost extinct unless you live in a climate where it never gets cold. Newton boasts one of the very few remaining drive-in theaters in this part of the country. Want to get a little taste of yesteryear? Take the family to the drive-in. And don't forget to visit the snack bar or you'll miss part of the flavor of the experience.

<![if !supportLineBreakNewLine]>
<![endif]>